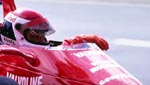 DSL, or Digital Suscriber Line, really is today's solution for the world wide wait.
Speed. Valley Internet DSL connects you to the Internet at speeds up to 150 times faster than a dial up modem.
Always Connected. With DSL, you're "always on", there is no need to dial up and there is never any waiting or busy signals. You can also surf the Internet and use the phone simultaneously on one phone line.
Inexpensive. Valley Internet DSL is an affordable broadband option that offers you dedicated high speed internet at a fraction of the cost of other broadband options.

Valley Internet is connected to both QWest and Verizon so our coverage is complete for Western Washington.  Whether you're looking for high speed at home, or looking to connect your offices together, our DSL service provides outstanding value.